Two versions available:
1 flashlight Fenix BC30
2 – Lamp Fenix BC30 + 1 charger Klarus C2 for two 18650 batteries + 2 batteries Panasonic 3400 mAh
Lamp deported to a safe and comfortable – steering bike and ATV Fenix 1800Lumens – 5 modes + 1 flash mode – switch uses 2 18650 batteries or 4 batteries CR123A – autonomy of 20 h at 100lumens – resisting splash water IPX-6 – range 170 meters.
Description
Lamp for bike and ATV Fenix BC30 'Dual Distance Beam System'. Through this system, each rider gets maximum visibility with a broader beam to short distance and a narrower beam at great distance.
The reflector has two structures, the first orange skin and the second boom, this alliance allows a wide light distribution for proximity lighting while promoting long distance light without loss of brightness.
The Ebicyclelights provides a neutral white light produced by two LED XM-L (T6), for a better color rendition. The maximum luminous power is 1800 ANSI lumen.
The lamp attaches quickly and easily thanks to a rubber ring is fixed to the handlebars of the bike, several rubber rings are included, allowing a fixation with diameters from 20 to 35 mm.
Once set, the lamp accepts a rotation of 30 degrees.
Most of the BC30 compared to the BT20, it's his button remote allows to control the lamp without moving the hands from the handlebars. This button allows to easily in the "Instant BURST" mode when it becomes necessary.
The lamp is supplied with electricity through 2 batteries 18650-4 not included CR123A batteries. A power indicator (red / green) indicates the State of charge of the battery.
Features
Uses two Cree XM – L T6 (neutral white) LEDs with a service life of 50,000 hours
Manufactured in aluminium and palstic of very high quality for a better longevity.
Water-resistance standard IPX-6, resists splashing water
Electronically regulated for a constant brightness
Protection against overload, discharge and overheating.
Very resistant lens, anti-reflective treated glass, ultra clear
The reflector is polycarbonate and a structure in orange skin at the beginning and then smooth. This provides an optimal light distribution without loss in distance and clarity, and width for the proximity.
Five brightness levels selectable with the button on top of the lamp, access to the "instant BURST" mode with the remote button snapshot
Obtained with two ARB – L2 Fenix 18650 3400mAh battery autonomy
Mode Low 100 lumens (20 h)
Mode Mid 200 lumens (11 h)
Mode High 500 lumens (5 h)
Mode turbo 1200 lumens (1 h 50)
Instant mode BURST 1800 lumens
Mode Flash 200 lumens Warning
Range 170 meters in accordance with the ANSI standard
Dimensions lamp: 126.7 mm x 50 mm x 31.8 mm height width length
Use 2 batteries Li-ion 18650 or 4 CR123A batteries
Weight: 161 g without batteries
Warranty 2 years
Box content
Lamp BC30 with remote button (+ velcro to fix the button)
2 O-ring attachment ring for 20 to 35mm diameter
For handlebar mounting bracket
Gallery
Fenix BC30 LED Bike Light
Source: www.fenix-store.com
Fenix BC30 LED bike light
Source: www.batteries.gr
Fenix BC30 LED bike light
Source: www.batteries.gr
Fenix BC30 Bike Light, Fenix Bicycle Lights, LED Bicycle …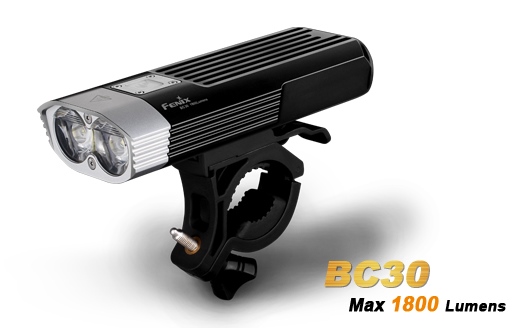 Source: lightorati.in
Fenix BC30 LED Dual Distance Beam Bike Light Cree XM-L2 …
Source: www.bladeplay.com
Fenix BC30 LED bike light
Source: www.batteries.gr
BC30 1800 lumens Fenix Bike Light
Source: www.neolumen.fr
Fenix BC30 Bike Light – 2 x CREE XM-L2 T6 LEDs
Source: www.batteryjunction.com
FENIX BC30 torcia LED Bici Bike Light 1800 lumens
Source: www.maxblade.it
Fenix LED Bike Flashlight BC30 1800 Lumens IPX-6 Dual …
Source: www.ebay.co.uk
New Fenix BC30 Bike Light Review
Source: www.candlepowerforums.com
Fenix BC30 LED Bike Light – Shopping Queen Anne
Source: www.shoppingqueenanne.com
Fenix Digital BC30 LED Bike Flashlight
Source: www.fenixtactical.com
Fenix BC30 LED bike light
Source: www.batteries.gr
Fenix BC30 Bike Light – 2 x CREE XM-L2 T6 LEDs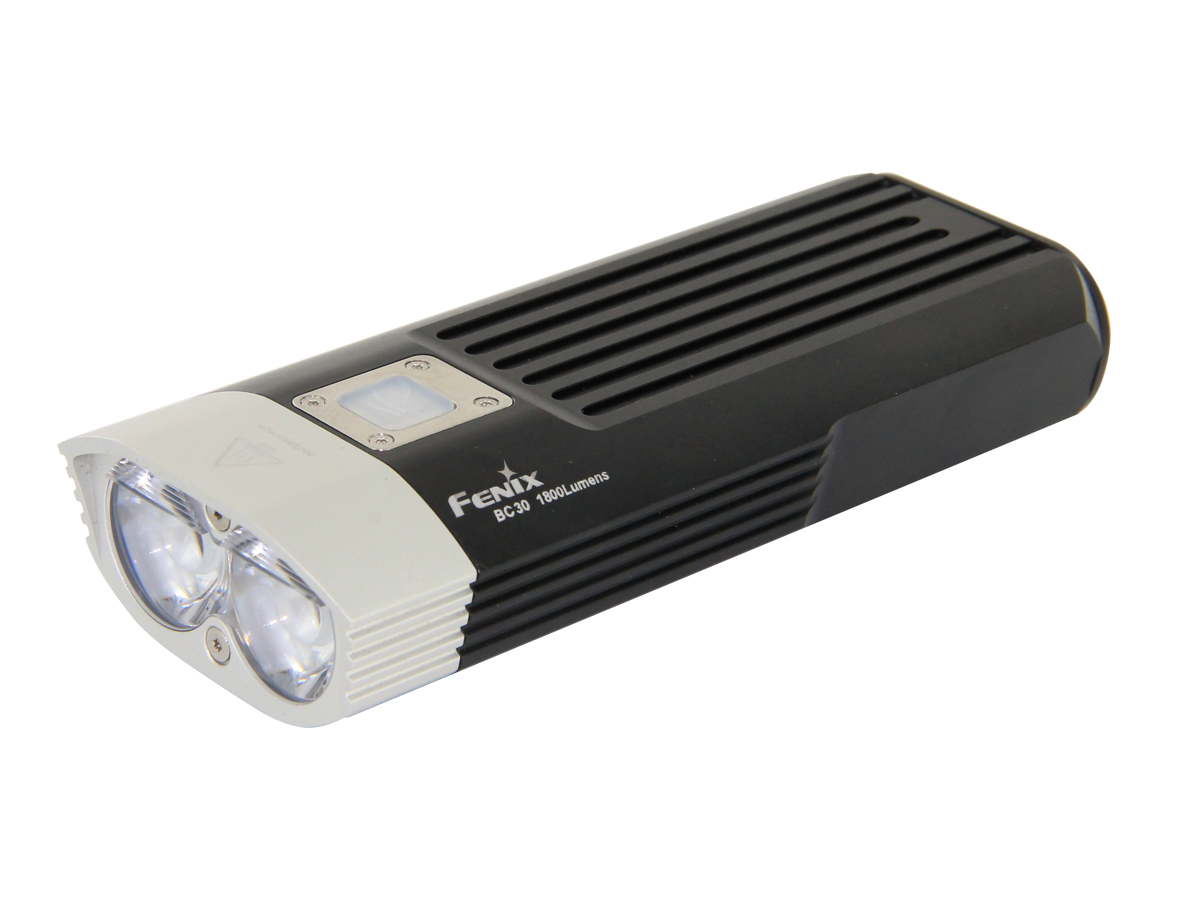 Source: www.batteryjunction.com
Fenix BT30R Rechargeable Bike Light
Source: www.fenix-store.com
Fenix BC30 LED bike light
Source: www.batteries.gr
Fenix BC30 Bike Light, Fenix Bicycle Lights, LED Bicycle …
Source: lightorati.in
Fenix Flashlights BC30 LED Bike Light FX-BC30
Source: shop.militaryshooters.com
Fenix BC30 1800 Lumen LED Bilke Light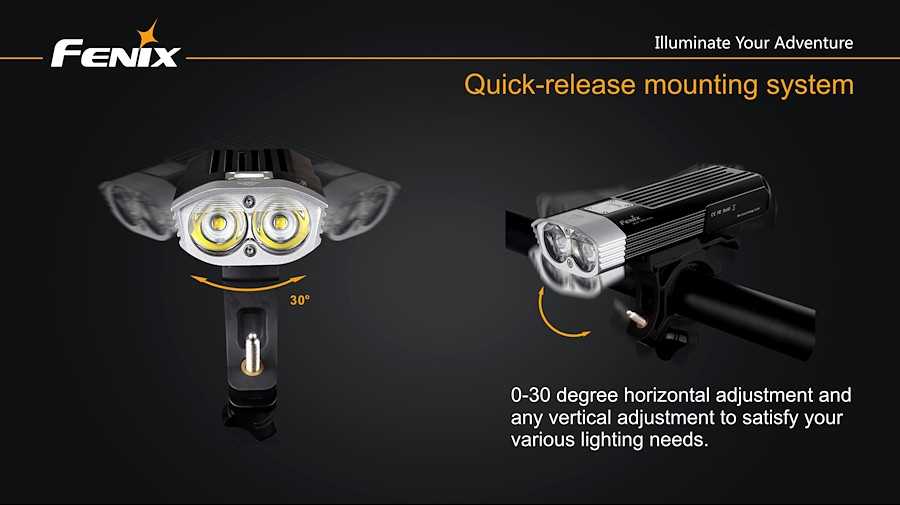 Source: www.thetorchsite.co.uk