The summer begins and some of us are thinking about the lighting of their garden and about how they can spend as many cozy evening hours as possible there. But how does the garden appear in the best light every day and evening? Today we give you tips for safe and stylish garden lighting.
Ideas For Garden Lighting – Place Leds Correctly
The lighting in the garden is an element of modern garden lighting. In daylight you can see wonderful colors, figures and shapes in many gardens. To enjoy hours of peace and comfort in the garden even in the evening, when the sun disappears behind the horizon, we need the appropriate evening and night lighting. Before you illuminate and illuminate your green, however, you should first consider where and how you place individual lamps.
Led Floor Lights
LEDs have some advantages over other light sources: they consume less electricity, radiate no heat, attract fewer insects, and can shine in different colors. For this reason, we especially recommend LED floor lamps for your exterior lighting. They are versatile and easy to use and allow your creativity free space to unfold.
The safety aspect should always play an important role in the lighting of the garden, because a dark garden offers a lot of stumbling blocks. Plan your garden lighting so that all inhabitants of the garden – man, pet, garden animal, bird – are safe.
A well-lit garden is not only safe, but also very effective. LED floor lights not only convince with over 20,000 hours of burning time and a low energy consumption, but with many other advantages. They are particularly stable and weatherproof and are suitable for highlighting and illuminating surfaces, corners, paths or plants – because they hardly need space and are not standing around in the way. They cast a soft light and are glare-free and can be installed in nearly all floor coverings.
Use the soft lighting of LED floor lights when the object or surface is to be perceived continuously. This can be a well, a pergola, certain plants, beds or other objects in the garden, which are highlighted by the floor lights. From below, plants and trees rise impressively from the night.
Led Spotlight – Top Seller:
A terrace or porch is lit by arranging the LED floor lights in a line or semicircle. Parallel to stairs or steps installed, you can make obstacles visible. The light will show you and your guests the way and will guide you safely at night. You can combine the lights with different flower heads to create an interesting ambience.
To transform your garden into a chic sea of lights, make a sketch of your property and illuminate corners, surfaces, plants, trees or beds with flashlights. In the best case, place the LED lights so that they do not notice in daylight. The lighting should fit into your general garden set. Under no circumstances should they disturb the growth of flowers or trees. The application possibilities of LED floor lights are almost unlimited.
In addition, there are numerous other LED luminaires such as bollard lights, light chains, surface-mounted lights, ceiling lights or wall lights that you can use for your outdoor area. No matter which lamps you choose, for a successful result you should always take the following tips to heart.
Planning Of Garden Lighting – Practical Tips
IP protection classes: not every LED is suitable for any purpose. Therefore, pay attention to the protection class indicated by the two-digit IP code. If no protection is defined, the number is replaced by X. Our LED floor lights have the protection class IP65. This means that the luminaires are dust and water resistant and suitable for outdoor use.
Necessary lighting: in general the house entrance, the bell, paths, steps and stairs should always be illuminated sufficiently glare-free spotlights in order to avoid accidents.
Laying cables: If you want to install sockets for garden lighting in the lawn or in beds, you must install the earth cable at least 60 cm deep. Install the sockets as close as possible to the lamps. If you do not want to lay the ground wire at the same time, you can prepare the power supply by routing empty pipes with a suitable nominal width.
Moisture sites: Stainless steel is best suited for garden lighting in wet locations.
Less is more: Do not use too much light! A brightly lit garden looks uncomfortable and only drives up the electricity bill. Better are consciously set light effects.
Gallery
How to wire wall lights to a switch
Source: www.scotlightdirect.co.uk
Splitter 2
Source: www.ebay.com
6.5 FT Solar Lamp Post Light w/ 2 SMD LEDs Street Vintage …
Source: www.ebay.com
Smart SolarSolar String Light – Bente (Black)
Source: www.target.com
Pool Outdoor WaterProof LED Tape Lighting Strip SMD 3528 …
Source: www.ebay.com
Locomocean Neon LED Feature Light – Flamingo Source: www.lighting-direct.co.uk
Projector Lamp LED Stage Light Heart Light Holiday Party …
Source: sites.google.com
SLV Clearance Enola B Single Wall and Ceiling Spotlight in …
Source: www.dusklights.co.uk
LPD Furniture – Florence White Metal Trundle Bed
Source: www.leaderstores.co.uk
100pcs SMD 0402 0603 0805 1206 3528 2835 5050 5730 LED …
Source: www.ebay.com
Crompton PIR Motion Sensor
Source: www.ebay.com.au
Solar Fence Gate Lamp Post Light 12SDM LED's For Wood …
Source: www.ebay.com
44cm LED Polestar by Lumineo
Source: www.carrfarmgardencentre.co.uk
20W watts High Power SMD LED Chip Lamp Beads White Red …
Source: www.ebay.com
Shop Cyron Lighting 24-in Plug-in Under Cabinet LED Light …
Source: www.lowes.com
Rechargeable Battery Pack: 3.6V 3600mA Ni-MH
Source: blackfrog.com.au
Lighted Princess Carriage Outdoor Christmas Decoration …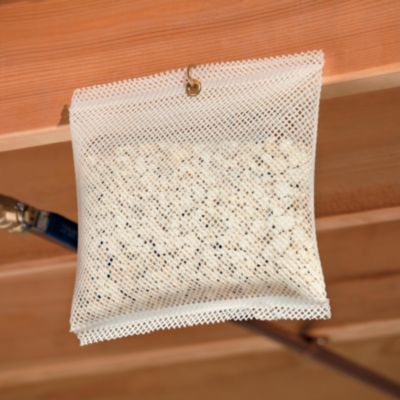 Source: www.improvementscatalog.com
Outdoor Garden Lighting Design Services Shankill, Dublin …
Source: www.landscaping.ie
Benefits Of LED Outdoor Lighting In Naples
Source: naplesoutdoorlighting.com
Outdoor low voltage landscape lighting path light …
Source: www.ebay.com