Consumption: 11W (measured 10.3-11W)
Energy rating: A +
Equivalence: 75W
Lumens: 1055 lm
Colour: 2700K
Angle: 200 °
Power factor: 0.53-0.65 measured
CRI: > 80
Adjustable: No
Measures: 110 x 60 mm
Weight: 65.19 gr
Length: 15000 hours (50000 ignitions)
Price: €11.95 (reduced to €9.95)
This E27 led light bulb bought from LEDBulbBay is the superior version to the 9.5W 806 lumens already analyzed in the blog, although maintaining a size reduced making it easy to be placed on any wall or lamp that we have.
The main difference is that this new model of bulb it seems that it weighs less and sounds "hollow".
Note that by 1W over consumption than typical light bulbs 10W and 806 lumens, this bulb gets 1055 lumens coming almost 96 lumens/Watt performance , that is above the average of what we can currently find environment to 80 lumens/Watt.
Moreover, the tone of warm 2700K, which is the same as that of an incandescent bulb and not the 3000K – 3500K "approximate" that can be found in most "cheap" led bulbs.
Like the rest of the Philips Corepro range, indicate a "realistic" 15000 hours duration and a large number of cycles of power of 50000 which is the "weak" point where fail many cheap led lights indicating only 10000 or 15000 ignitions (and sometimes even indicate it).
Tests
The consumption of the lamp starts at 11W and just down to 10.3W with a factor of power between 0.53 and 0.65, which is not the ideal of 0.95, although it is the most common seen lately in this type of light bulbs.
Does not produce any interference in the radio if plugged it into the same socket, so the driver electronics seems to be well insulated.
With regard to operating temperature, after half an hour on it heats quite although it can endure in the hand without burning yourself: is between 32 ° C in the part of the CAP to the 63 ° C or 68 ° C in the union between the body and the diffuser (where are the leds)
This bulb gives a lot of light: bulbs ranking falls within the category of light bulbs of 100W almost equaling to the incandescent bulb 100W Jupstar (giving 11% more light to the front though somewhat less sideways and backwards)
Conclusion
It is a brand that gives a lot of light that serves even to replace light bulbs in until almost 100W, beating most led bulbs that can currently be found in performance.
And in the next blog entry, I'll discuss the led bulb of more powerful Philips thing to date that claims to be equivalent to a 100W incandescent light bulb…
Gallery
Philips E27 LED bulb 6W warm white dimmable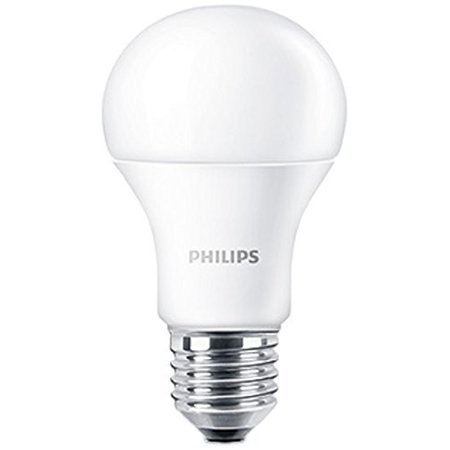 Source: www.perfectlights.be
Philips CorePro LEDbulb E27 10.5W-75W 6500K 1055lm Lamp …
Source: www.diffusioneshop.com
Philips Master LEDLuster Sparkling 4-25W E27 2700K LED …
Source: www.diffusioneshop.com
Philips LED bulb 7W (60W) E27 cap Cool daylight, price …
Source: uae.souq.com
Philips LED Globe E27 15W-100W 2700K 1521 lm Bulb …
Source: www.diffusioneshop.com
Ledrise LED Bulb Philips SceneSwitch LEDbulb 8-60W E27 827 …
Source: www.ledrise.eu
Philips 8718696510162 E27 Edison Screw 11 W LED Light Bulb …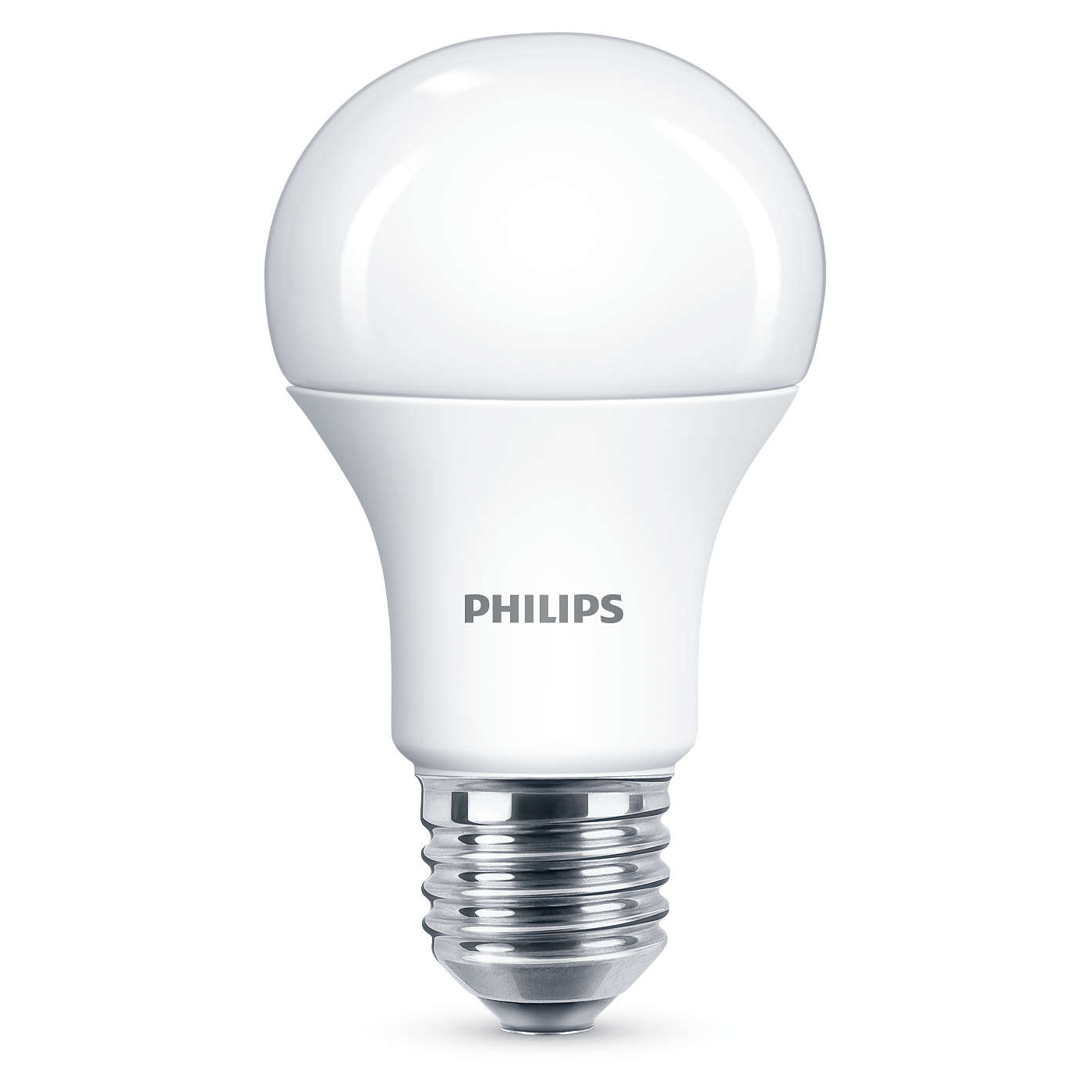 Source: www.ebay.co.uk
PHILIPS MASTER LED bulb 230V D 6W
Source: zerohomebills.com
PHILIPS LED 40W E27 2700K 827 6W 470 Lm EAN: 8718696419656
Source: tr.bbcgmbh.com
Philips LED Bulb 3.5W E27 Screw 6500K Light White Light
Source: www.geekbuying.com
Philips dimbare LED lamp (60W E27)
Source: www.wehkamp.nl
Philips LED Light Bulb E27
Source: www.lectory.com.au
Philips LED lamp (25W E27)
Source: www.wehkamp.nl
Ledrise LED Bulb Philips Classic LEDbulb 4-40W E27 827 A60 …
Source: www.ledrise.eu
Philips E27 1521lm LED Classic Light Bulb
Source: www.diy.com
Ledrise LED Bulb Philips SceneSwitch LEDbulb 8-60W E27 827 …
Source: www.ledrise.eu
Xiaomi Philips Smart LED Ball Lamp WiFi Remote Control E27 …
Source: www.honorbuy.com
Philips LED 7,5W E27 flame dimbaar
Source: www.straluma.nl
Buy Philips Hue White Ambiance Wireless Lighting LED Light …
Source: www.johnlewis.com
Philips LED Scene Switch Light Bulb E27
Source: www.lectory.com.au